Summer is gone. Temperatures are low and as a pharmacist, I've noticed way too many people sick with the cold already. We're in the middle of that awesome weather when no one knows how to dress properly. It's cold, it's hot it's all at once. You don't want to carry unnecessary layers in the afternoon so you're willing to freeze your ass off in the morning. I get that. We've all been there. But keeping yourself warm and in style is so easy.
My favorite solution is a scarf. Small. Warm. Easy to carry when the weather changes. Could simply blend into the outfit or be the key accessory. So many options to choose from.
For example, you can find a cute collection of scarves at Forever21. My top pick has to be this Variegated Striped Oblong Scarf. Comfy and stylish. The last chance to get yours is right now.
Besides Forever21 is having a sale on sale.
Up to 70% off + additional 50% off with discount code: SALE50
+free delivery on all orders over 60$
Marksandspencer scarves and beanies collection is spectacular. Let me point out Alpaca & Wool Beanie or Animal Print Beanie. I remember times, when I hated wearing hats in general, and freezing my ears off as a standard. If only I had discovered those beanies sooner by health would be so grateful.
M&S
sells those stylish, small, luxury, satin scarves with many different patterns that look just perfect with simple outfits. Doesn't offer much warmth thought just looks spectacular. Just like these ones:
Really warm ones got to be blanket scarves that could basically swallow you whole. Just like this Frayed Trim Plaid Scarf from Shein. Frayed and checked patterns are just so autumn. Always been. Always will and you can find many warm frayed scarves at shein. 
Don't forget you get 3$ off your first order from shein and free shipping on orders over 49.51$.
Similar ones could be found at Romwe, just like this Camel Tassel Scarf in nice earthy color greatly associated with autumn. The older I get the more important warmth gets for me.
You can get 5$ off your first order over 49$ at Romwe.
What is left to mention is fur scarves just like this Animal print fur scarf created for Macy's for their  I.N.C. Faux-Fur Collection.
Extra 30% off code: VIP
Speaking of keeping yourself warm, be prepared for the cold and get your proper coat now. I personally adore Macy's Coat check collection and how it's made just perfectly.
The whole page HERE is thoroughly made. Not only are the coats divided by the color, pattern, or brands, but each individual style comes up with a "how to wear it" section. Let's face it, we all need some push from time to time.
To mention my favorite: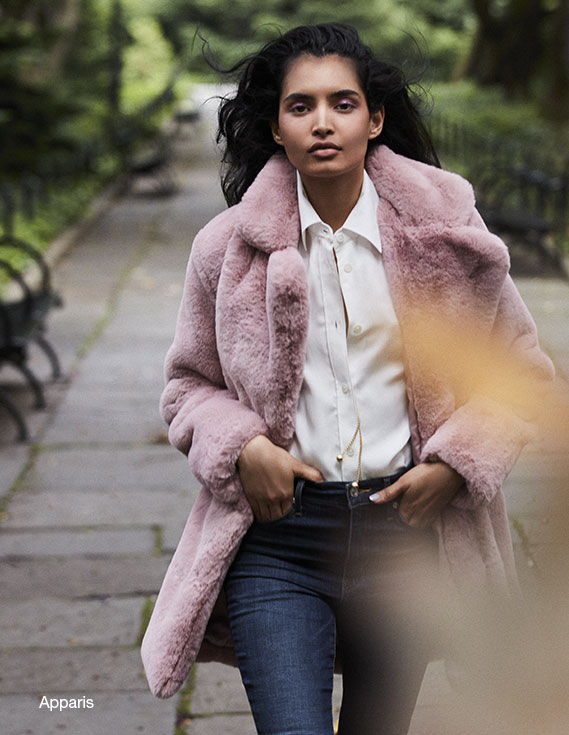 This is not your grandmother's stole. The new
generation of fuzzy goodness comes in fresh
colors, like emerald green and millennial pink.

HOW TO WEAR IT:

Paired with your favorite jeans or leggings,
a luxe textured jacket reads laid-back glam.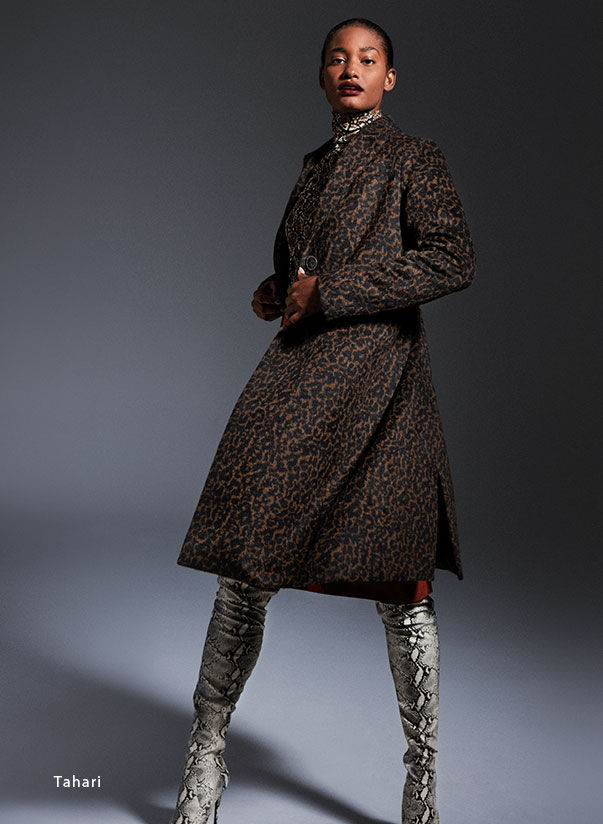 Leopard hits the spot for fall and looks as
fierce on a puffer as it does a proper overcoat.

HOW TO WEAR IT:

Mix leopard with cheetah and otherwise
untamed animal prints. This season,
more is more.
Animal prints and fur are in style this season. Just as I predicted in my 2019 fashion predictions with Romwe. Thank God.
Runny noses are sad to part of autumn but could be easily prevented. Don't forget to keep yourself warm and in style this fall.
Happy shopping. XO