Doom days are here and no I'm not talking about the actual doom days. Although if you just take a quick look at the worldwide living situation, it clearly seems like the beginning of some B-rated apocalyptic movie.
My boys Bastille just released their 3 studio albums titled Doom days.
This album has a unique end of the world upbeat sound.
It's an apocalypse out there so let's dance kind of vibe.
If you're not familiar with the band, Bastille is the type of band that struck you with deep lyrics that are way too real to some catchy tune.
After the masterpiece that was their album Wild world that set the stakes pretty high, the guys came out with another bomb.
Let me remind you that this has been a pretty long wait but it was worth it though.
We got the first single "Quarter past midnight" from the Doom days album in May 2018 and the album in June 2019. The song's video featured Dan Smiths' iconic hair cut from gravity resisting significant hairdo to bare head. This action opened up a new era for Bastille.
I love that they are trying new things while staying true to their original sound.
For example, the song "Milion pieces" has a true happy pop sound with existential lyrics. It reminds me of their single "Happier" that's just like a pop anthem.
Dan Smith is a poet.
The English major Dan did it once again with cultural references and breathtaking metaphors. The dude is so underappreciated.
But how'd y'all look so perfect?
You must have some portraits in the attic

-Doom Days
That's the brilliance of Dan Smiths mind I fell for a long time ago.
Speaking of the "Doom days" single that's definitely one of my favorite from the same-named album, these lyrics here just blew me away.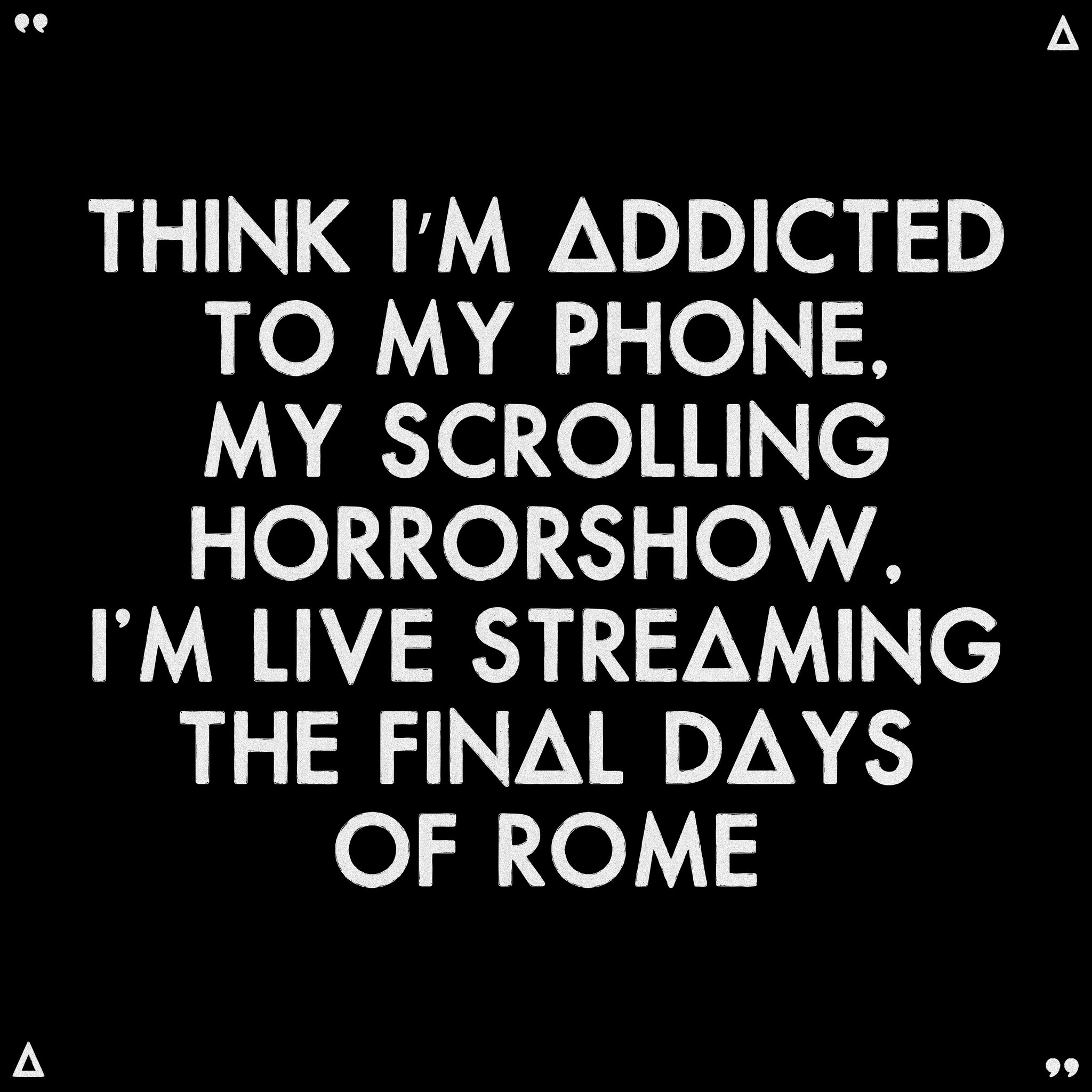 My number one track from this album has to be "Another Place" which's just incredibly personal for me. I felt every single line from this song.
You know when the song is so good you can actually feel it in your bloodstream?
Currently on a repeat for me. The beat changing through the song is just perfect and it moves me every time. Fav lyrics:
I could write a book about the things that you said to me on the pillow
And the way you think and how you make me feel
You can fill my mind and move my body with the fiction, fantasies
Just call this what it is, we don't pretend it's real

In another time, what could we have been?
Oh, in another place

-Another place
Another song I believe deserves special recognition is "The Waves". This one and "4AM" song are the perfect songs for a midnight drive around an empty city To be fair whole album is ideal for such an occasion.
Almost out of body experience.
I was sold by these lyrics:
Is it an apocalypse or nihilism on your lips? We sink or swim

-The waves
Honestly, every single song on this album is special but some of them hold deeper meaning for me so I play it more often. I'm sure in a couple of days I'll have another favorite song on repeat from Doom Days album.
Each song is represented by a specific time that best fits its description and it might sound odd but when you think about it it's so right.
Bastille did a spectacular job on this album and you should give it a listen.
Prepare for an emotional rollercoaster.
Doom days are here and I'm thrilled.