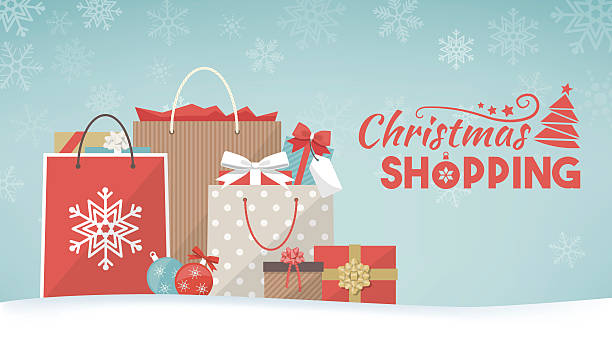 Hey. We're past Thanksgiving, we're past Black Friday and we're even past Cyber Monday and I realized that I haven't posted my usual online stores list and all of the discount codes you can use to make christmas shopping easier and cheaper for you. I was searching websites for days and I would love to share my findings with you.
If you're someone like me who haven't done their christmas shopping yet and hate going out to that cold cold weather and overcrowded shopping malls  then this is just for you. Many online stores offers unbelievable christmas sales and its perfect time to purchase your gifts now as it's just the right time for all of the packages to arrive just in time for Christmas.
Here we go:
 If you know someone who is famous bookworm, loves to read old antique books, collector or is in desperate need for textbooks biblio is the right answer. Any book you can think of you can find there. I love "rare books" section divided into different categories and you can find real treasures in there.
You can make your own offers on rare books as well in form of auction on really special books.
Another great feature is that they sell used textbooks for very cheap prices I'm sure all of the student would appreciate. You can save so much money if you buy already used books (but still in great condition)
Another bonuses are free shipping in US and free shipping on standard delivery in UK.

Fashion website with many different categories and discounts. Why I like it: it has plus size categories and men section. I find it so hard to shop for boys – my dad for example and I found many inspirations in there.
What I totally dig about dresslily is "ugly christmas" items full of funny christmas jumpsuit if you want to give something funny as an easy gift.
Discount codes for dresslily
It's time limited so make sure you use them before christmas

Korean style fashion and accessories store that's something different from usual fashion stores. Original clothing for younger generations. I like how they divide their products for women men and kids and all of this categories have bunch of different subcategories. I don't have to shop in kids section yet but yesstyle has the cutest and most stylish kids clothes ever.
Also men section is so huge I'm sure you're gonna find ideal gift for your brother, friend or boyfriend.  You can also choose from home and lifestyle section full of little gifts, korean beauty products, great variety of footwear or bags. It's so cute I spend hours just checking their website.
You can get free shipping on US 35$+ purchases, beauty products 60% off, 80% off everything, and if you're still in doubt what to give your friends of family members yesstyle blog offers article with gift ideas/inspirations and it's so easy to choose from them.
Beauty, make up and accessories online store which also has actual stores all over US, Canada and Mexico. If you would rather see make up you're purchasing on your own you can find store near you and you'll have your christmas gifts right away. I'm sure ladies would love this shop and if we have some men reading this article who are still looking for right gift for their wife, girlfriend, sister , daughter or a friend sally beauty has great gift guide to help you pick the right gift.
Here is the list of all of the sales, deals and cupons they currently offer.
Romwe



One of my long time favourite fashion website I've purchased so many items from. You can find all of my romwe reviews on my blog. Romwe always has really cheap  price for good quality clothes and right now they offer sales up to 95%. If you're on tight budget but still want to give pretty christmas gifts romwe is great choice.
It's not only for women fashion even if those are the main goods, but also mens fashion that's just as stylish as womans one. Also great variety of accessories for great prices.
Current discount codes:

Another one of my long time favourites and you can also find all of my shein purchased items reviews on my blog to see how the products look in real life.
First of all I want to say that shein has the best cyber sale design of all fashion websites I know. The color combination and the keyboard cyberspace is so clear idea and looks incredible.
Sales are up to 90% and all of the discounts codes on bigger purchases are listed on the page.
I would also recommend "buy one get one 99%off" deal as its huge money saver and on such a great quality items as shein offers t is win-win.
All orders over 50$+ have free shipping

My first fashion website collaboration ( I talked about it in my fashion section some time go) offers great sales as well. Discount codes are listed on website, fall and winter fashion clothes are 50% off.
If you subscribe to their social sites you'll get additional 30% off coupon.
Also if you decide to order something from beautifulhalo and then share a photo of you wearing their items you'll get 3$ points to spend on your next order from beautifulhalo
 I got so many questions from starting up blogger about how to improve your blog and how to grow your audience. If posting regularly, being creative and dedicated, patient and passionate and not doing it for the views is not good enough answer you should consider wp engine. It's a WordPress hosting website that offers many different paid programs to help you start your own business with 25K to 400K (or more) monthly visits for your blog. I haven't try this for myself yet but I read only positive reviews.
It could be great christmas gift for someone who is trying to make it in online world or you can get it for yourself as your own Christmas treat.
If you purchase from wp engine in next 2 days you can get 4 months of promo for free.

I really hope my findings were helpful for you and made your christmas shopping little bit easier.
Thank you for your attention
xo Natalia